Learn to Sculpt
Create life-like sculptures using traditional figure sculpting methods
LEARN TRADITIONAL TECHNIQUES
Sculpting the Figure in Clay
In the atelier courses and workshops, you will learn how to create sculptures using traditional techniques and materials that artists have used throughout history.
Discover new possibilities of artistic expression
Clay is a versatile sculpting material to express your own creativity.
From quick gestural clay sketches to finely rendered details - learning to sculpt with clay will open up new possibilities of artistic expression in three dimensions.
SEE UPCOMING COURSES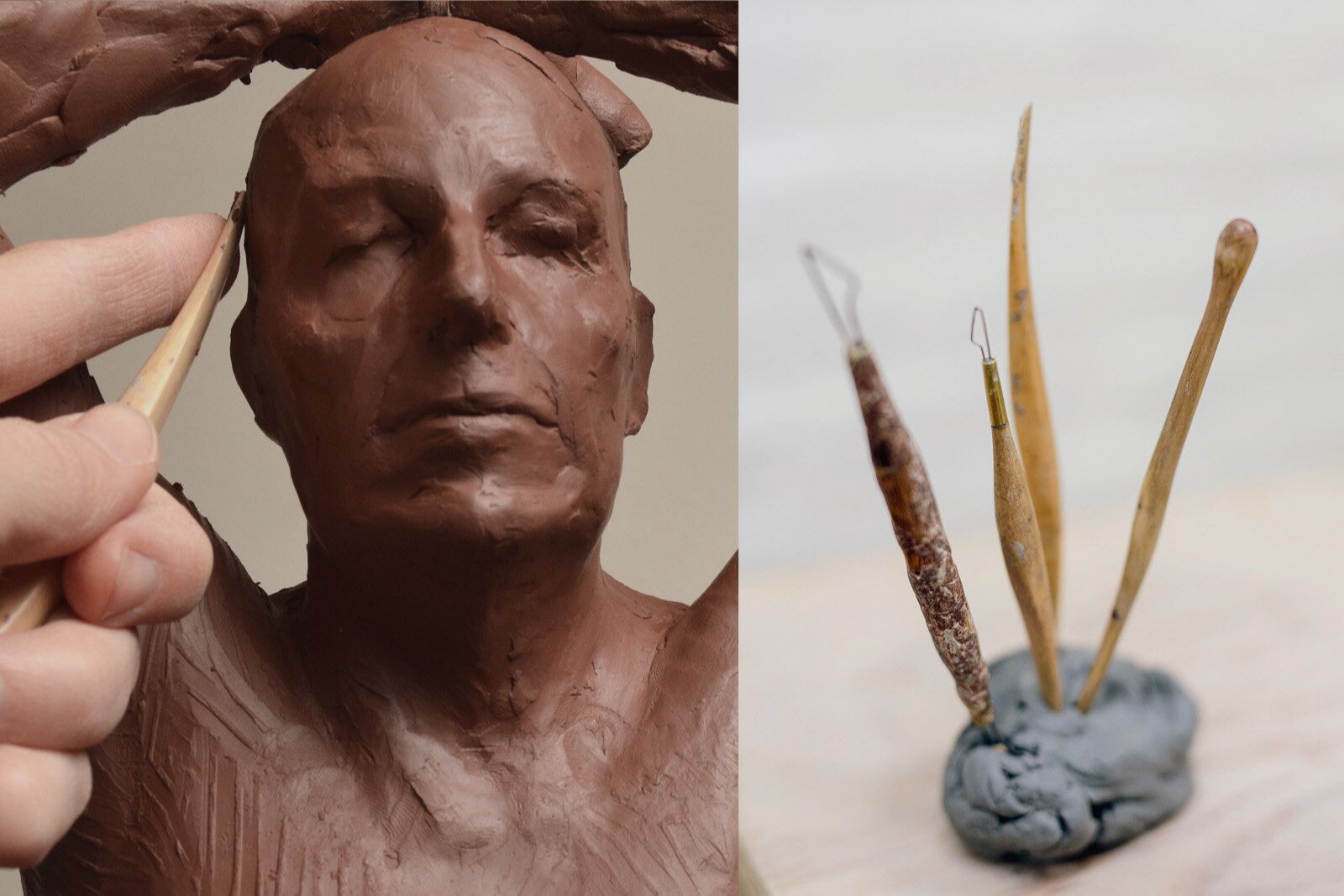 What You Will Learn…
Sculpting Tools for Clay Modelling
Anatomy of the Human Figure
Train your Eye to See Accurately
The right guidance can make all the difference. We'll cover all the fundamentals you need to know.
BEGINNERS WORKSHOP
Intro to Sculpting
Kickstart your sculpting journey with step-by-step guidance to get you started sculpting in clay!
YES, I WANT IN!
Upcoming Sculpture Courses
ONLINE COURSE 
Figure Sculpting in Clay 
Learn the fundamentals of sculpting the human figure in clay from start to finish.
LEARN MORE!
MEET YOUR INSTRUCTOR
I'm Melanie!
I've been sculpting for over a decade and have helped hundreds of people just like you to begin their sculpting journey.
Learning the fundamentals of traditional figurative sculpture will empower you with the skills and knowledge to find your own creative freedom.
I look forward to creating sculptures together!
ARE YOU ON THE LIST?
Get Sculpting Tips & Inspiration
Sign up below to get my best sculpting tips and inspiration delivered to your inbox.
We value your privacy. Unsubscribe at any time.